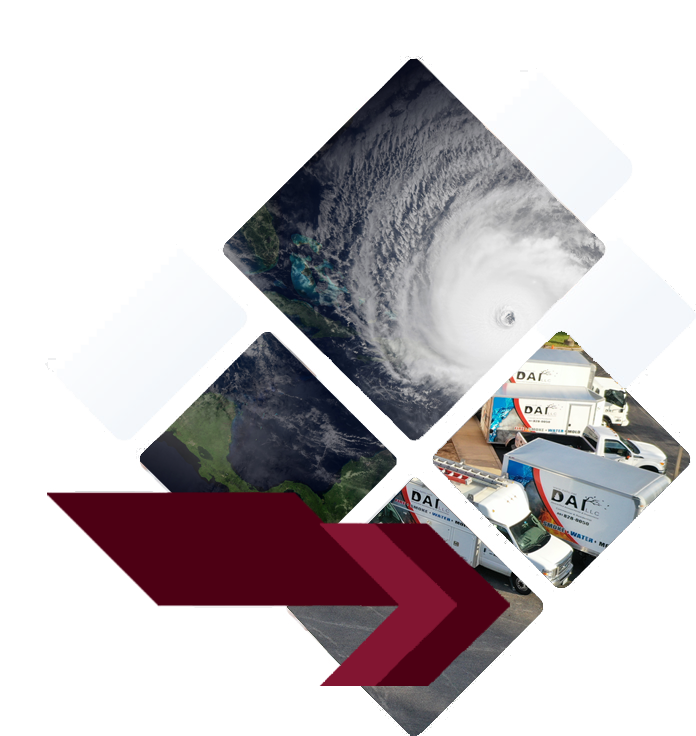 DAI's mission is to perform advanced restoration and cleaning techniques with highly trained technicians, ethics, and honesty.
The DAI Team has provided Restoration Services to our clients for nearly three decades. We understand the industry's need for a responsive and quality delivery of restoration services.  
Our team currently provides restoration services for many of the top insurance companies and their clients.  We strive to provide the highest level of service at a cost-effective price point.
DAI Restore offers emergency restoration services to specifically respond to our clients' requirements. Leveraging technology, work methods and technical aids are important success factors within DAI.
DAI Restore is equipped to handle any size job. Our network of company-owned offices in Rhode lsland, and Texas, mean that we can respond effectively to any emergency, large or small. While DAI Restore can quickly respond to large disasters, the majority of our business comes from local projects in hospitals, universities, office buildings and retail centers.  DAI Restore is prepared to provide our clients with the following turnkey services:
- Document Restoration – Vacuum Freeze Drying

- Water Damage Restoration

- Freezer Stabilization

- Digital Imaging

- Water Extraction

- Building Restoration Services

- Structure and Contents Cleaning
- Temporary Power

- Fire Damage Clean Up

- Smoke and Odor Abatement

- Mold Remediation

- Air Purification

- Expert Consulting
Meet Our Experts
DAI RESTORE
What Our Clients
Have to Say
Testimonials
The gentleman named Connor was so nice and answered all my questions. The phone call with the secretary was so fast and professional. I was so welcomed and it was so easy and they made me feel at ease. Highly recommended.